Above, is a quickie demonstration, for one 'ring' of the landing pad, ready to be connected to the PIC etc (when I have them :) ).

The circuit is a tiny mod, of that below, from What Is A Transistor ...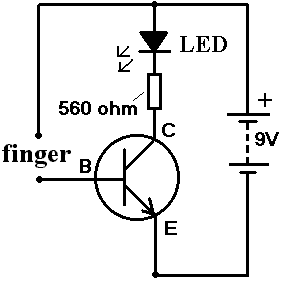 Oh, and did I mention? ...
NO MAINS SUPPLY !!!

...
batteries only.